Address
Wimpole Estate
Arrington
Royston
Cambridgeshire
SG8 0BW
Methods of Transport (information correct at time of publication)
By train
Shepreth is 5 miles away and Royston 8 miles away.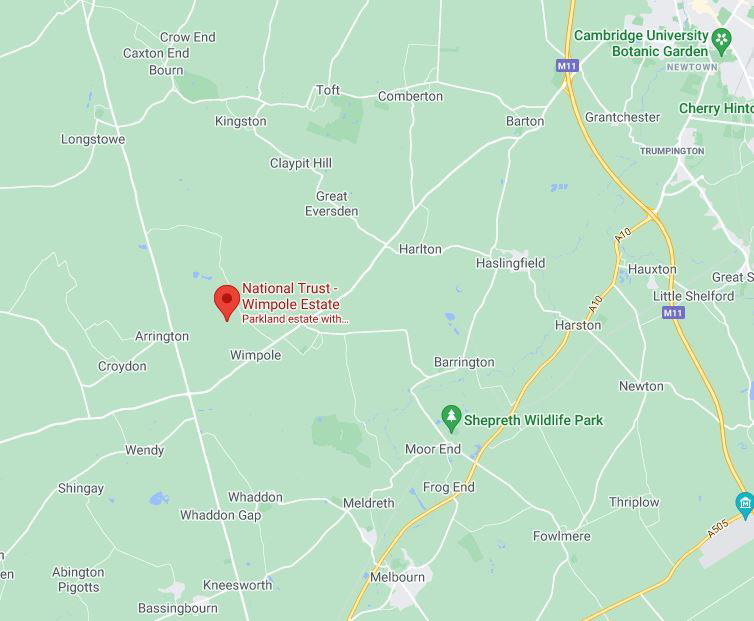 By bus
The 75 from Cambridge drops off passengers at Arrington (1 mile from Wimpole) or at Orwell (2 miles from Wimpole).
For all public transport options, please check timetables before setting off.
By car
8 miles south-west of Cambridge (A603) and 6 miles north of Royston (A1198).
Get directions to Wimpole here. For satnav users, please be aware that you may be directed to the old entrance, which is approximately 200m away on the same road. The new entrance will be on your left hand side if coming from the Orwell direction.